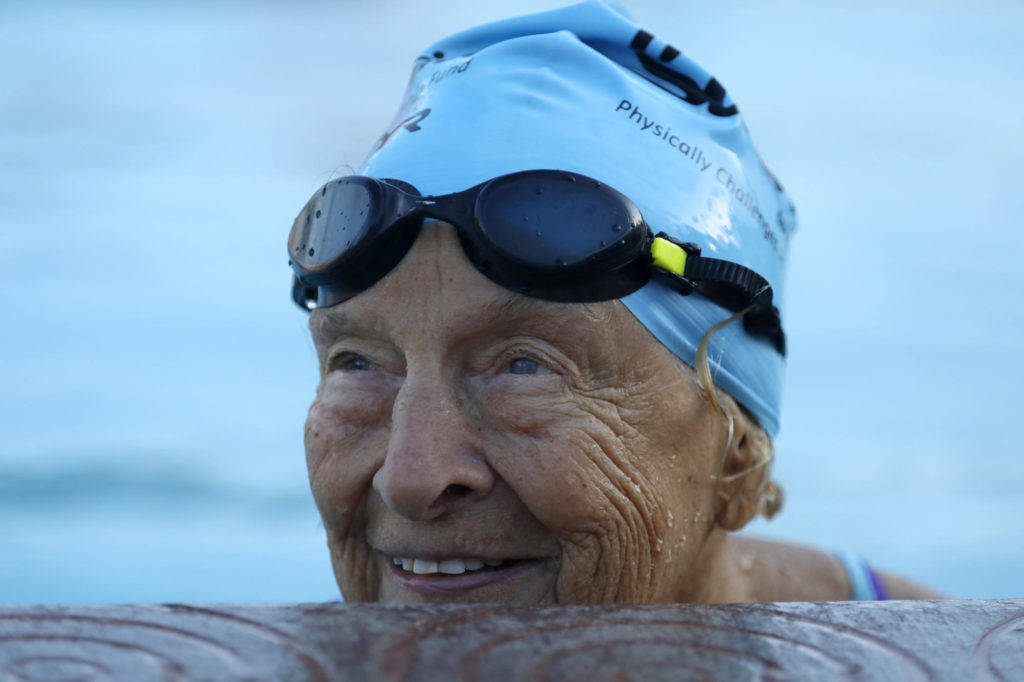 She's a champion swimmer who didn't learn to put her face in the water until she reached retirement age. She's a world record holder, but has only the vaguest notion of her fastest times. She's a national champion in the backstroke who can tell you about the mechanics of the stroke, but would rather rhapsodize about the heavenly view one gets, swimming with her back to the world, sunny-side up.
Some people are born great, while others have greatness thrust upon them. So they say. Maurine Kornfeld sidled up to greatness in her own sweet time, letting it wash over her, while she paid attention to more important things.
Now the retired social worker, who didn't swim her first serious lap until just before her 60th birthday, holds 16 age-group world records, 26 U.S. bests and dozens of national championship titles. Late last month, at the U.S. Masters Swimming Spring National Championship, the late bloomer from the Hollywood Hills bagged six more titles.
At 97, Mo Kornfeld is the oldest active member of the 64,000-member U.S. Masters Swimming. The menagerie of former high school and college swimmers, onetime Olympians and aquatic latecomers swim for fitness and — if so inclined — in regional, national and international competitions.